Newsletters
Download our current and archived newsletters.
Sound Advice newsletter
"Sound Advice" is our quarterly newsletter and is available for download here. Click on the "Newsletter archive" tab to access all previous editions.
Click to download a pdf of the current edition of our newsletter.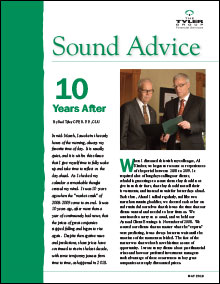 Popular Articles
These links give you quick access to some of our popular articles about estate planning.
Ada Staples
Babe Ruth
Harold Ballard Estate
Elvis Presley Estate
Gates – Buffet
Joe Robby
Norman MacKenzie
Pablo Picasso