Blog
Posted by: Zena Amundsen | Posted on: March 5th, 2014 | 0 Comments
Recently CBC TVs MarketPlace put financial advisors to the test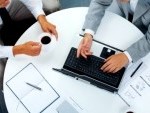 . CBC aired an episode Feb 28, 2014 called Show Me the Money, and went undercover to several top banks to put their financial advisors to the test. The program showed how valuable and essential good financial advice is.  I recommend watching the episode here if you haven't already.
CLICK HERE to watch the Marketplace Episode
So, how do you find good financial advice?
Is your financial advisor a Certified Financial Planner?  The Financial Planning Standards Council (FPSC) can help you find a CFP, view their status and ensure that the CFP professional is in good standing with the FPSC.  Always ask about credentials.  Has this person demonstrated the competence, knowledge, skill and ethical commitment required to manage your finances?
Ask for referrals. Speak with friends and family members whom you trust and get a few names to interview.
In the interview, ask how your advisor is compensated.  This is very important and should be transparent and easy for you to understand.
Are you comfortable discussing personal issues with your Certified Financial Planner? Honesty, trust and communication are critical to your relationship with your advisor.
The payback is that if you do this work and find someone who has your best interest, an important part of your life will be well taken care of for years to come.