Blog
Posted by: Zena Amundsen | Posted on: February 18th, 2014 | 0 Comments
On February 11, Finance Minister Jim Flaherty delivered his federal budget for 2014. Here is an overview: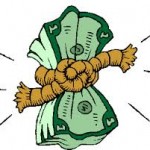 Testamentary trusts
No longer entitled to graduated tax bracket treatment
Estate donations
Greater flexibility for tax reduction when making donations through Will and estate
Adoptions
Amount for adoption expense tax credit increased to $15,000
Immigration trusts
New Canadians will no longer be able to set up these tax-friendly tools
GST qualification  
No need to apply; CRA will make the calculations and inform those eligible 
Amateur athlete trusts
Fewer restrictions for RRSP contributions
Search and rescue volunteers
Medical expense tax credit
Extension to include cost of preparing a treatment plan
I trust you found these highlights useful. If you would like to discuss these budget initiatives and how they may affect your financial plan, please don't hesitate to contact me at ­­­­­­­­­­­ 306-525-5250 or 1-877-225-5250.